Introduction
This is a quick step-by-step guide to setting up Webmail on Windows 10 Mail.
Please note: You need to have created your Webmail account before you can set up email your device.
STEP 1
Open Windows 10 Mail
Firstly, you'll need to open Windows 10 Mail by clicking on the Start button, then clicking on 'Mail'.
---
STEP 2
Choose 'Settings'
Once Windows 10 Mail has opened, choose the 'Settings' icon (the cog) from the menu located at the bottom of the app.
---
STEP 3
Choose 'Manage Accounts'
Then simple choose 'Manage Accounts' from the settings menu that appears on the right hand side of the screen.
---
STEP 4
Choose 'Add account'
Then simple click on the option labelled 'Add Account'.
---
STEP 5
Choose 'Other account'
Next, choose 'Other account' from the list of different account types.
---
STEP 6
Enter your account details
You will be presented with some new form fields to fill in.
Firstly, enter your e-mail address in the field labelled 'Email address'.
Next, enter your full name in the field labelled 'Send your message using this name''. This will appear in the 'from' field, when you send e-mail from this address.
In the field labelled 'Password' please enter your webmail password.
When you have entered the relevant details, click 'Sign-in' to proceed to the next stage.
---
STEP 7
Windows 10 Mail Setup is complete
If you have entered your account details correctly, you'll see a message reading 'All done! – Your account was set uo successfully'. Simply click the button labelled 'Done' to complete the setup process. You are now ready to send and receive email using Windows 10 Mail.
The nail biting. The endless coffee. The sleepless nights.
You can't keep it up, but you need to know: Is my site hacked?
Good news, you don't have to stay up all night, grind down your nails, or consume all the coffee in the building to find out if your website has been hacked. You have plenty of free (and trusted) tools that you can use to check your site.
Keep reading to see if your website is still secure!
1.     View "Security Issues" in Google Search Console
The most common answer to, "Is my website hacked?" is, "Have you checked Google Search Console?"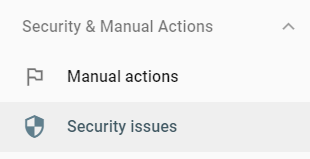 Google Search Console is a must-have tool in your security toolkit. No matter how you find out you have a hacked website, every guide will tell you to log in to Google Search Console (or create an account) to view the "Security Issues" report.
Go ahead and view your report with these steps:
Here, Google will summarize several security issues, including:
Phishing and deceptive sites
Cross-site malware warnings
Code, content, and URL injections
Server configuration, SQL injection, code injection, and error template malware infections
If you have any security issues listed in your "Security Issues" report, you must start working with your team to resolve the issue. Your site has been hacked, and you need to act fast to restore your website and protect any site visitors.
2.     Use Google's Safe Browsing tool
Google offers one of the fastest and most effective ways to see if your site's been hacked.
With its Safe Browsing tool, you can check your website's status instantly. Just follow these steps:
Enter your site URL
View your results
For many webmasters, Google Safe Browsing offers the most up-to-date information on a site and its status. Google scans its index of sites daily, checking for malware. It also uses advanced statistical models to spot phishing websites.
If your site comes up as hacked or compromised in Google Safe Browsing, get started on fixing the problem.
Once you resolve the issue, you can ask Google to re-check your site via Google Search Console. As an alternative, Google recommends visiting StopBadware and submitting a website review request. Within 24 hours, Google should assess and clear your site as safe.
3.     Watch for notifications from hosting providers, browsers, and more
Notifications can also alert you to a hacked site.
A few examples of notification sources include:
In most cases, your hosting provider, like GoDaddy or HostGator, will notify you if your website gets hacked. When sites get hacked, hosting providers typically take the website offline and then send an email to the owner. Check your inbox for notifications from your hosting provider.
Your web browser, like Google Chrome, can also alert you to a hacked site. With Google Chrome, for example, a red screen will notify you about visiting an unsafe website and give you the option to go back to the previous page. Visit your site in your browser and look for an alert.
If you have a Google Search Console account, you can also receive security alerts about your website. Depending on your settings, Google Search Console may automatically send emails about security issues and manual actions to you. Check your inbox regularly to catch security alerts fast.
In rare cases, users on your website may alert your team to security issues. Someone may email or call your company, for example, to share weird behavior, requests, or content on your site. Don't ignore these users — check your website to verify their claims and fix any issues.
Websites with malware scanners can also catch cyberattacks. IsItWP Security Scanner, for instance, is a popular malware scanner for WordPress sites. While a malware scanner isn't required, it's a helpful tool for keeping your website safe and secure. Research and download one to keep your site secure.
Adopting a proactive approach to monitoring notifications, like from your hosting provider, Google Search Console, and malware scanner, helps you spot a hacked website fast. The sooner you learn that your website is hacked, the faster you can react.
4.     Check search results on Google
Google search results is another common way for businesses to discover that their site's been hacked.
Look for a hacked site via Google search results by following these steps:
The search results should all come from your site. If not, make sure you've used the search operator (site: ) and spelled your domain name correctly because that limits Google's search to the specified domain name — your website.
Under the first few search results, look for the statement, "This site may be hacked."
If you see this message, then Google detected malware or phishing activity on your website.
Again, alert your team and get started on fixing the issue. For more information about what Google found on your site, log in to Google Search Console, and view your "Security Issues" report. Once you fix the issue, you can request Google to re-check your site.
5.     Investigate website files
Critical site files, like your .htaccess and .php files, can also alert you to a hacked website.
If you don't have a developer background, don't worry about this tactic. You can use Google Search Console, as well as Google Safe Browsing, to detect and uncover hacking. Only use this strategy if you understand what you're looking at — otherwise, it won't help you.
Within these files, you or your developer can look for malicious code and unsafe links.
Developers can find unsafe links by looking for new pages on your site. Hackers create these pages to house spammy links, and then redirect other pages on your website to these link-filled pages. While developers can uncover unsafe links fast, malicious code will take longer since it looks like regular code.
6.     Use the Hacked Sites Troubleshooter
The Hacked Sites Troubleshooter, from Google, is a final way to check for a hacked site.
Google recommends using this tool when you're:
Trying to find all the hacked content on your site
Looking for any remaining issues following a hack
You can, however, use the Hacked Sites Troubleshooter when you're investigating whether you have a hacked site. The free tool will walk you through the various steps and strategies for finding hacked content.
How to fix a hacked website
If your answer to, "Has my site been hacked?" is yes, then it's time to get to work.
When it comes to repairing a hacked website, you have two options:
In-house: If your company has the team and expertise, you can restore your site in-house. In most cases, your team will need to analyze the situation before determining if you can fix the problem in-house or require the expertise of a specialized third-party.
Outsourced: If your business doesn't have the team size or skill to fix your website, don't hesitate to outsource the issue. Work with your hosting provider or another experienced company to remove the malicious code and repair your site.
Every website hack is different, which is why there isn't a direct or simple approach to fixing a site.
Your solution will depend on several factors, like the hack itself. What matters is that your team responds fast to the issue and starts repairing your website as soon as possible. You should also notify any affected parties, like customers, without delay.
Protect your website from hacking with Inova Multimedia Studio
Your website can get hacked fast.
Whether due to easy-to-break passwords, malware software, or unsecure websites, a hacker can quickly take advantage of your site and the security of its users. That's why your business must secure and protect its website as much as possible.
At Inova Multimedia Studio, we offer website maintenance services to keep your site's security up to date. From monthly to hourly to after-hours, we provide a complete package for protecting your website throughout the year.
Contact us online or call us at +6014-246 8718 to learn more today!
Credit to: WebFX
Most marketers treat emails as strictly a copywriting exercise. As if it's just about the words and the rest is cosmetics. "Words matter, pictures are secondary".
Charlie Chaplin would disagree.
Although most emails consist primarily of words, reading a wall of text is no fun for anyone. No wonder the very same marketers suggest using as many pictures as you can in your blog posts, white papers, landing pages, and so on.
Email messages are a different story, though.. Most people use email to communicate on the job, and rarely add their pictures to their "lunch at 12?" and "hey, I'll make it quick" emails.
An email newsletter, however, is an entirely different thing. In a way, they are closer to blog posts [that you force people to read] than to actual emails. That's a massive difference.
When you want people to read your blog, everything counts: fonts, layout, CTA, illustration, subject lines. In short, an engaging blog post should not only be properly written but properly designed as well.
It's the same with email newsletters.
In this article, we'll talk about the most crucial elements of every email from a strictly design perspective. That will help you make your emails engaging for your audience, which, in turn, improves conversion rates, loyalty, and all that.
Tune in.
Typography
Let's start with this elephant:
And before you think: "haha, backing on their own words, talking about text again", let us explain.
We will treat typography from a strictly design perspective. Did you know that certain fonts evoke certain emotions?
Logo designers know that all too well.
Another point, of course, is readability.
Colin Wheildon, author of Type & Layout: Are You Communicating or Just Making Pretty Shapes? writes — "it's possible to blow away three-quarters of your readers simply by choosing the wrong type." If you spend time crafting the words you use, you should care equally about how you present them to your audience.
But it gets even trickier with email newsletters.
Your recipients' email displays the text you send in the intended font style, only if the font style is compatible on their end.
Using the right typography is a matter of two things:
Making an impact
Picking the font that your readers have
"Good typography enhances the character of the site and adds a tone of voice that subliminally reinforces what the words say to influence how those words are perceived."
The fact is, good typography can enhance your email message, making it clearer and easier to read and understand.
Almost any software out there enables you to target users based on their devices.
So you can use certain fonts for Windows users and others for Mac.
Just don't use Comic Sans. Or do, but be ready to accept the consequences.
Icons
The average consumer receives dozens of emails and promotions in their inbox every day. Most of them are junk or someone trying to sell something.
This means that the only way to break through the noise and grab the reader's attention is by crafting a beautiful, valuable and engaging email.
Using icons in emails is not a new thing.
If anything, there are always social icons in your footer. But don't stop there. Not only are icons a way to visually enhance your emails, but they can also actually increase readability as well.
Icons will help improve the readability of your content as well as improve the accessibility of your most important information. The use of iconography not only allows users the chance to prioritize and process information but also works to reinforce the ideas it presents.
Put simply, if your message is about Black Friday sales, then use icons and emphasize your message.
Or make your message humorous, and subvert expectations.
By the way, emojis are a subset of icons that you can use not only in your message but in the subject line as well. In certain cases they can make your message more approachable and convincing at the same time.
Emails with personalized subject lines generate a 760% increase in email revenue. Segmenting your target lists allows you to personalize emails and connect with your audience in a powerful way. Information that's relevant to one customer might not be relevant to another, so personalizing emails based on targeted lists will improve your email engagement rates.
Infographics in Email
Using infographics in emails is just getting traction because marketers are still mostly using them for outreach.
That's where the opportunity lies.
First of all, there are a bunch of services that let you make infographics for free.
However, there are some rules:
Make sure your infographics are not wider than 600 px, otherwise they may not display correctly on small screens
Make sure your infographics are not too long, otherwise people won't just make it to the CTA at the end of your message
Make sure your infographics are engaging and have relevant information, don't just create infographics for the sake of it
The cold hard fact is that the average human attention span is only 8 seconds — one second shorter than that of a goldfish, by the way. Since people perceive 90% of the information visually, the information you send should be eye-catching enough to engage your audience.
That's primarily what infographics do: 41.5% of marketers agree this type of content is the most engaging way to share information visually.
After your infographics, or even if you're not using one, there's always should be a CTA in your message.
CTA
Copywriters spend a great deal of time crafting the perfect calls to action (CTA's) for websites and landing pages. But writing effective CTA's for email marketing is slightly different.
Email offers a very limited amount of space and time for you to compel your readers to engage. So your CTA relies heavily on the content surrounding it and the context in which it's presented.
This picture is not random. You should always strive for just one CTA in your message.
From a designer perspective, it's usually a button that has three parameters:
Text
Color
Shape
Your task is to make the button cohesive with the rest of your email. The text should have a font that correlates with overall message typography.
Well-written CTA's often pair an action verb with an urgency adverb to inspire user action.
Your color should be in accordance with the overall email color palette, especially if you're using infographics, because it sets the tone.
Finally, the shape. Again, go flat if your message is in a flat design. If, however, you're using skeuomorphic illustrations, consider making your button in the same style.
Make it noticeable though! Don't use background color, the idea is to draw attention, not to retract it.
Pictures
All of us process visuals 600,000 times faster than text. Considering that we only have a few seconds to capture the attention of a person who has opened our email, speed plays an important role.
An image immerses the user immediately into the topic, sets the mood, and helps to convey the essence of the text.
The right image will help to increase the number of content views and email clicks, as well as affect the conversion rate. A low-quality photo, obsolete vector, or ill-sorted image can take a toll on the user's trust in the brand and on the email in particular.
If you want to use pictures or photos in your emails, know this: people are tired of generic photos and illustrations that have no meaning.
What do we mean by no meaning?
It means they are just there because someone read some marketing article that says "include pictures in your posts, this is good".
Meaningless pictures are not good.
It's hard to find a picture that has some meaning and highly relevant to your email, so it's easier to create an image yourself.
Now, if your email is about cloning pets, the image should be:
Or, if your email is about pet shelters, well, here we go.
You can use Icons8 Photo Creator for that purpose. It's free.
Also…
It's a little weird to talk about it, but some companies keep stealing pictures or using poor-quality images with watermarks in their email campaigns.
Don't take any chances when it comes to licensed images if you don't want to face the penalties from the content rights holder.
Afterword
Once you start using these tactics, remember to constantly re-evaluate each one—your customer journeys and customer profiles may change over time. As their needs and interests evolve, your content and email engagement tactics will need to evolve along with them.
However, designing really good emails is easy when you follow the tips in this email design guide and checklist.
About the author: Andrew is a usability specialist and content creator at Icons8
Title image from Surr pack on Ouch, the free vector library
Credit to: icons8.com